Jack Warner Music Online Sales.
Music Fans. Please listen and download Jack's Forty One Instrumental Albums with Six Music Genres.
IN PRODUCTION
THE BLUE DIAMOND MOVIE FRANCHISE
THE BUDGET FOR THE FIRST MOVIE IN THIS FRANCHISE IS 100 MILLION DOLLARS. INVESTORS WHO ARE INTERESTED IN BEING PART OF THIS INNOVATIVE FRANCHISE ARE ENCOURAGED TO CONTACT THE SCREENWRITER/PRODUCER JACK WARNER THROUGH IMDb OR THE CONTACT FORM IN THIS WEBSITE.
IMDb link:
http://www.imdb.com/title/tt6887158/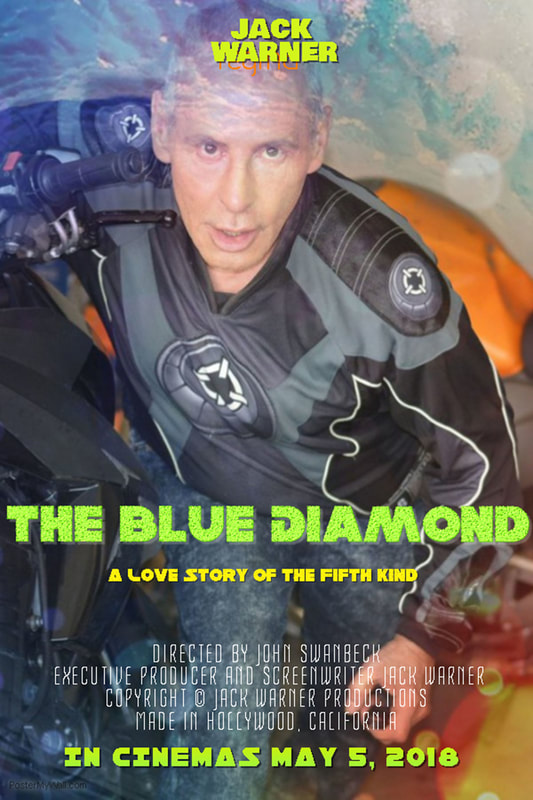 This is the first movie in this exciting franchise. It is a Sci-Fi action/adventure love story of the Fifth Kind as portrayed through the eyes of Jack, the Hybrid Extraterrestrial. We see his space adventures of his many lives starting when he was an 18 years old teenager until he reaches his adulthood, navigating in his birthday gift, namely, The Blue Diamond Spaceship. The Blue Diamond movie goes beyond the traditional genres of Star Wars, Star Gate, Guardians of the Galaxy, The Justice League and Close Encounters of the Third Kind in order to delve into exciting new territories that have never been seen before. Jack portrays a new breed of Superheroes that the Silver Screen has never seen before!
​