IN PRODUCTION: The Blue Diamond Movie will be coming to a galaxy near you.
This is the most revolutionary Space Adventure/Sci-Fi movie to hit the Silver Screen Worldwide.
Will Steven Spielberg and/or George Lucas be producing the present and/or the future Franchises of the Blue Diamond Movie? Click on movie poster below to go to IMDb site page.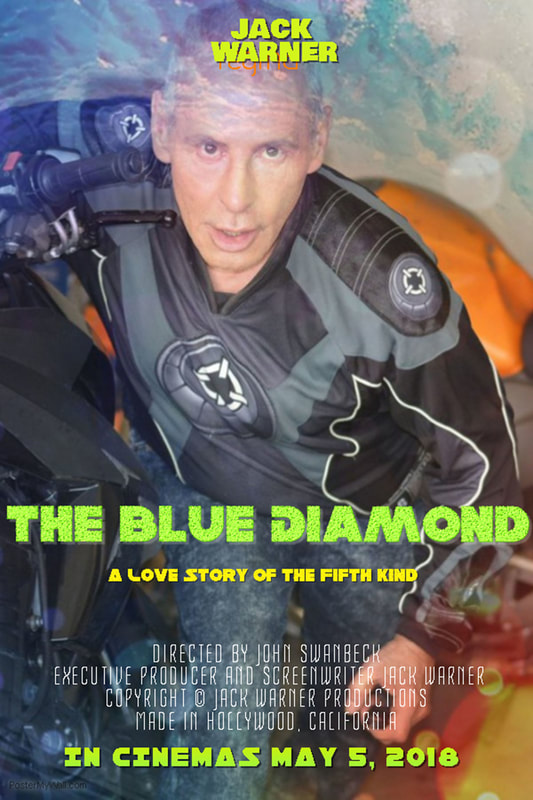 Jack is the writer, producer, musical director, editor, singer, dancer and star of the upcoming feature film The Blue Diamond © (2018) This is a love story of third kind. It takes place between California and Hawaii in the years of 2018 and 2999. The Extraterrestrials will descend on Earth on May 5, 2999. They have been planning for their peaceful coexistence with humans for decades. The giant Blue Diamond that they left on planet Earth decades ago in anticipation for their return is missing. It has to be returned to its original place before the successful terraforming of the New Earth begins. Will the Blue Diamond be found in time for the successful terraforming of the New Earth? Or will human greed end up causing the destruction of planet Earth as we know it.
IMDb link: http://www.imdb.com/title/tt6887158/